Submitted by

Ανώνυμος

on Fri, 01/05/2015 - 19:50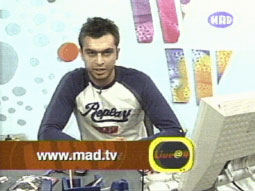 Our Friends,
on the 20th of Octomber, our web page was presented in the TV show LIVE @ 4 of the TV greek station MAD TV. The main speaker was Stathis Kavoukis. Everyone who had the oportunity to be in front of their television sets and watch the 30 minutes show were suprised when the speaker was surfng in our web site!!!
All the members and friends of Motoriders Club we would like to thank MAD's show LIVE@4 and especially the speaker Stathi Kavouki who made us the honour to host our web site to his good and very informative show.
We must not forget to give our special regards to Stella Kalisperatou for her help to make this show a reality...
Written by Manolis
Translation: Ragas